2013 marks our ten-year anniversary and needless to say this is cause for celebration! Our cooling tower company began as a single office with a small, hardworking and dedicated staff. Today CTD has blossomed into a healthy, robust organization employing over 150 Americans in more than 10 offices nationwide. We are proud to be a premier provider of cooling tower construction services (new towers and repairs) and a leader in the cooling tower parts industry.

Cooling Tower Depot® and our employees would like to take this opportunity to thank all of our clients and vendors. Without you we could not have created one of the worlds most innovative and technologically advanced cooling tower companies.
CTD Milestones
We have accomplished a lot in 10 years but none of these accomplishments mean a thing unless they benefit our clients. Some milestones on the way to success include:
200+ new towers
463 New cells in operation
Thousands of major repairs performed
Hundreds of satisfied customers
The only cooling tower supplier with online published pricing
The largest 24/7 e-commerce cooling tower parts warehouse in the world
CTD proprietary splash fill, clips and nozzles
Industry technological innovations
DEPOT! Our online design and instant pricing tool for new towers
Warehouse, distribution centers and offices nationwide
Cutting-edge cooling tower design
Leader in Counterflow, Crossflow and Plume Abated evaporative cooling towers
Thank you again for your loyalty and support over the past 10 years. We look forward to serving you for many more decades.
Cooling Tower Depot® (CTD), the proven cooling tower supplier for field-erected mechanical draft cooling towers, announced today the publication of their 2011 Capabilities Brochure.

The brochure highlights CTDs broad abilities and outstanding service offered across all business units including New Towers, Repair and Reconstruction, and the world's largest online cooling tower Parts Warehouse. Inside, the brochure demonstrates cooling tower design and performance as well as the nuances of choosing the right cooling tower for your facility.

When looking for a cooling tower company to inspect, repair or reconstruct your cooling tower, CTD offers complete, detailed analysis and solutions. CTD is the chosen contractor when it is time to repair, thermally upgrade, or perform online reconstruction to your existing cooling tower.

With its DEPOT web-based platform, CTD offers its clients the opportunity to "Design and Price" a new cooling tower. For clients with existing towers, CTD offers the only full e-commerce Parts Warehouse with upfront pricing for cooling tower replacement parts.

CTD is the source for all your cooling tower needs. Simply put, we are the DEPOT of all Cooling Towers™.
Cooling Tower Depot® is pleased to announce the purchase of their new distribution warehouse. This new 36,000 square foot facility will provide additional shipping support for our outer hubs as well as a fabrication facility for many of our parts.
Cooling Tower Depot® is pleased to announce the addition of our Baton Rouge distribution warehouse. In our ongoing commitment to provide a complete source for our gulf coast clientele, Cooling Tower Depot® has expanded its gulf coast and Louisiana coverage and added another office, yard and distribution center in Denham Springs, LA. This new location will help provide our gulf coast customers with faster response times as well as cheaper shipping costs from our warehouse.
Cooling Tower Depot®, a globally recognized leader in industrial cooling tower design and construction, today announced the release and worldwide availability of their web-based cooling tower procurement platform.
Available at CoolingTowerDepot.com and completely free of charge, the platform offers the only online cooling tower design, pricing, and selection system for large field erected cooling towers in the industry. This sophisticated tool designs and prices multiple cooling tower configurations based on design conditions input online. Registered users may obtain customized pricing, drawings and a budgetary proposal on the web in real time.
Procurement professionals may also access the industry's most comprehensive online catalog of cooling tower components and parts. With complete specifications, installation photos and discounted prices on thousands of cooling tower parts, Cooling Tower Depot® continues to lead the industry in leveraging technology for the benefit of their customers.
Steve Adams, President of Cooling Tower Depot® said, "We have invested a great deal of money to create the most comprehensive cooling tower resource available online. We will continue to innovate and strive to serve both our current and future customers."
About Cooling Tower Depot® Based in Golden, CO, USA, Cooling Tower Depot, Inc. (CTD) is a globally recognized leader in industrial cooling tower design and construction. CTD offers new cooling towers, comprehensive repair and reconstruction services, inspection and testing services, and online/offline purchasing of cooling tower parts and components. With worldwide experience, transparent pricing and exceptional customer support, CTD strives to make the purchase and maintenance of cooling towers and supplies easy and cost effective.



Cooling Tower Depot, Inc. is very proud to highlight Dave Yolton's success in completing the "Ride The Rockies" bike challenge with over 422 miles thru the continental divide in the Colorado Rockies.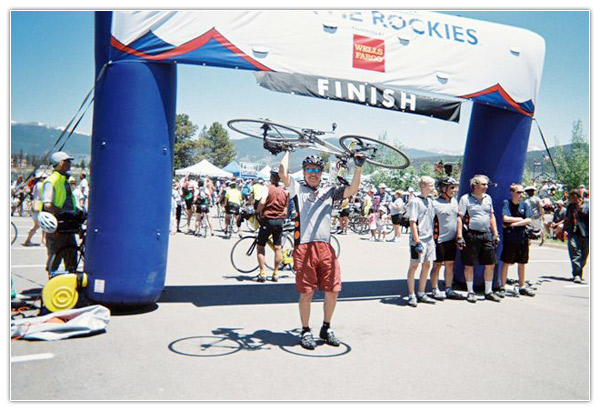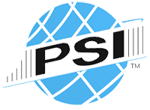 Cooling Tower Depot, Inc. today has completed the acquisition of the remaining assets of PSI Cooling Towers or (Psychrometric Systems) including all books and records, goodwill, references, trade names, etc. With this acquisition, Depot's installed base, with its legacy brands includes several thousand cooling tower cells, with towers ranging from 2000 GPM to over 350,000 GPM with many types of applications and materials of construction worldwide.
www.psicoolingtowers.com